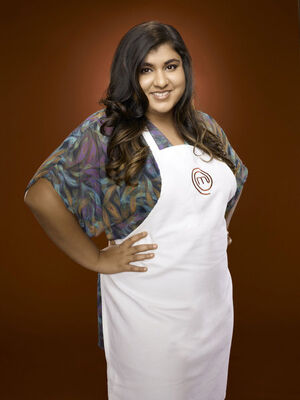 Tanya Noble was the 9th chef in season 3 of Masterchef season 3 to be eliminated and in 10th place in this season for her lamb cutlets in the tools of the trade contest. Tanya edged out Becky and Frank in episode 8. She assigned a tiramisu to Anna, Frank, David, and Felix. She assigned a strawberry shortcake to Tali, Scott, Christine, and Mike. She assigned a trifle to Stacey, Josh, Becky, and Monti. In the end Stacey won the challenge.
In the next challenge she was paired with Anna, Monti, and David. Her team had to face the pressure test. Eventually Anna was eliminated. In the next episode she had to work with a pizza stone. Later on in the episode she and Mike were eliminated.
Section heading
Edit
Write the second section of your page here.