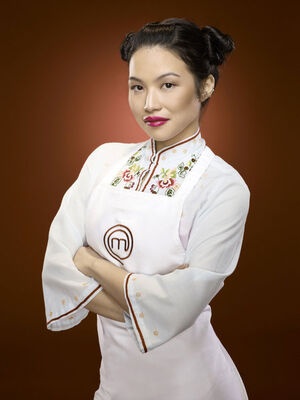 Section heading
Edit
Felix Fang was a contestant on MasterChef season 3.
Felix is really a good contender for the title of becoming the next MasterChef, but a shocking elimination ended her dreams of becoming The winner of season 3. She had made a dish in which the judges are not in favor. She made profiteroles that looked like poop. She was at the bottom with David, who also made a bad dish, but ultimately, Felix was eliminated.
Section heading
Edit
Write the second section of your page here.